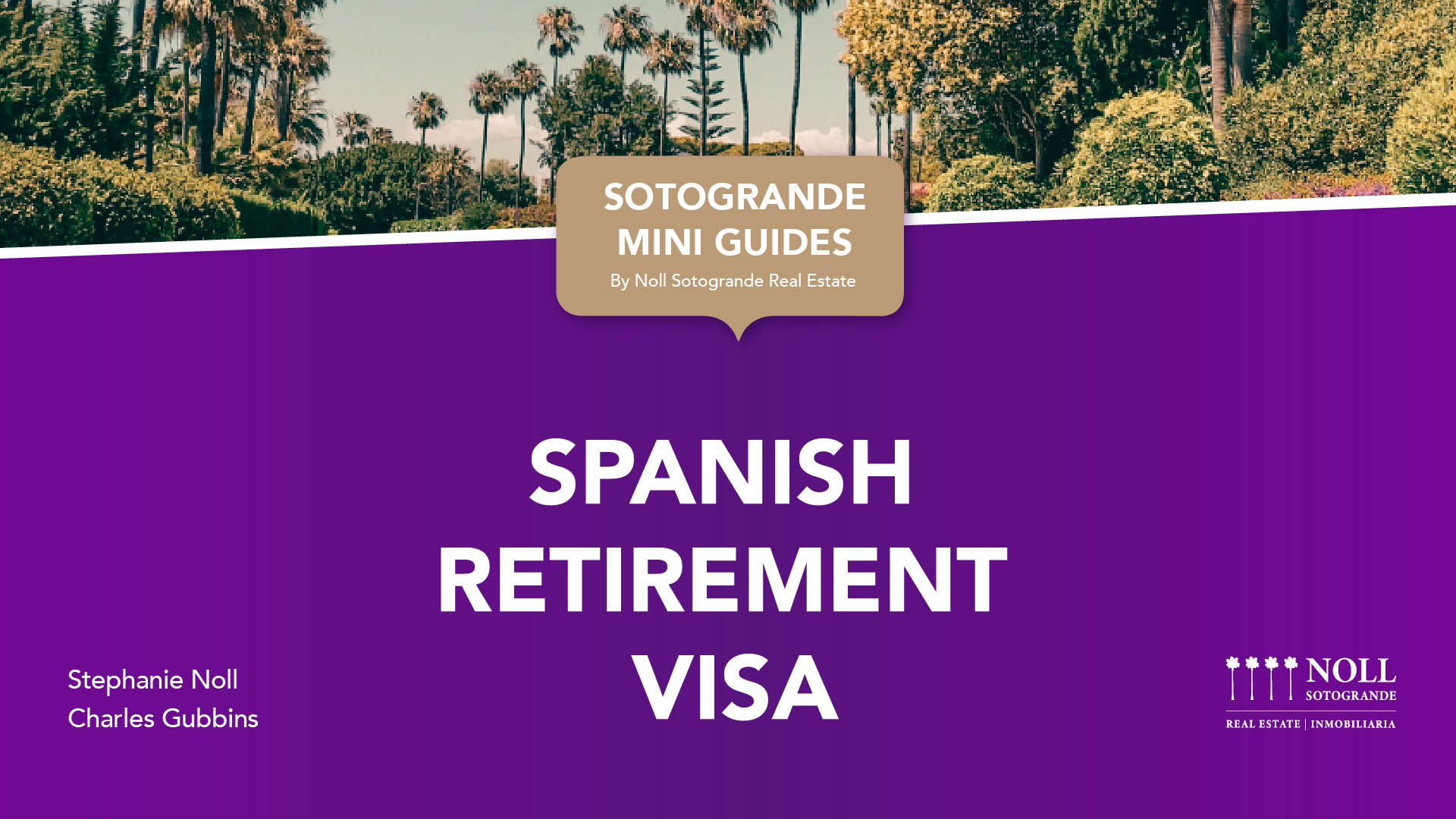 The Spanish retirement Visa – What is it!
Commonly known as the Spanish non-lucrative Visa, this visa is issued to non-Spanish citizens who are of retirement age and have no intention of working in Spain.
---
The visa allows citizens from countries that are not EU members to live in Spain, as long as they can financially support themselves. It is ideal for those wishing to retire in Spain, for non-EU citizens intending to reside in Spain but working remotely from Spain and anyone planning to live in Spain for a year without working.
There are several requirements need to qualify for the retirement visa. For example, you must prove your financial viability and demonstrate you can support yourself and your family without working. This can be done by showing documents such as investment accounts documents, bank statements, and documents proving private pensions. Another requirement is to have a Spanish police clearance.
This clearance is obtained by having a an original good conduct certificate from the police from your country. You will also need to have Spanish health insurance. Another important requirement is to have a place to live.
You will need to demonstrate you own a property or that you rent one. A rental contract will do. In addition, health clearance from your doctor and the right to return to your country of origin are required. This list is not exhaustive so do check with the Spanish consulate in your country of origin.
Your application for the retirement visa in Spain must presented to the Spanish Consulate or the Spanish embassy in your country of origin. The process can take a few months so do take this into consideration when applying.
Please contact me for further information. Thank you, Charles Gubbins. 
Email: charles.gubbins@noll-sotogrande.com / Mobile? +34 607 911 661
---
Disclaimer: The content of this document is provided for guidance only, and while every effort has been made by Noll and Partners SL to ensure the accuracy of the information and translations contained, no liability can be accepted for any errors omissions and inaccuracies, or for the opinions expressed herein.
by Marketing Dpt. - Noll Sotogrande | October 2021