SANTA MARÍA EQUESTRIAN CLUB
Santa Maria Equestrian Club – Latest development in Sotogrande equestrian world
Santa María Equestrian Club sister Club to the internationally known Santa Maria Polo Club takes advantage of its magnificent facilities at their Puente de Hierro site. The creation and development of the Equestrian Club have begun, providing facilities that meet the most demanding standards of this sport. Their mission is to provide exclusivity, excellence, and service. The establishment of Santa Maria Equestrian Club is the first step of a great equestrian project aimed at hosting the most important international competitions (Santa María Equestrian Tour) that will lead to further development in the Guadiaro Valley under the safeguard of the Equine District.
SANTA MARÍA EQUESTRIAN CLUB CURRENT FACILITIES
– 2 All-Weather and 3 Grass top-level arenas – 79 Premium boxes – Parkings, leisure facilities…
---
ALL-WEATHER ARENAS
The Club has two all-weather arenas, one of 95×105 meters and another of 70x 30 meters built with the Risohorse® ebb and flow system. Thanks to this they get homogeneous and constant basic humidity in the riding layer, soil compactness, drainage capacity, and elasticity.
---
GRASS FIELDS
The Club also has a grass area of 310 x 131 meters, within which they set up three competition fields of 100 x 100 meters each. The grass fields are sown with hybrid Bermuda 419 grass, reseeding with Ryegrass (winter) and drainage through pipes.
PREMIUM BOXES
The facility has 79 high-level stables, 3.5 x 3.5 meters of the brand Röwer&Rüb with Rail system integrated with the Frontal, wide doors with telescopic closing, feed ports and automatic water fountain (drinkers), among other specifications.
---
JUMPING & DRESSAGE
Thanks to the good weather and excellent facilities, Santa María Equestrian Club is becoming one of the European epicenters of Horse Jumping and Dressage, with national and international competitions.
SANTA MARÍA EQUESTRIAN CLUB FUTURE FACILITIES
– 8 All-Weather and 4 Grass top-level arenas
– 1.117 Premium boxes
– Parking for 570 cars and 150 trucks, leisure facilities…
The remodeling of Puente de Hierro will enable the Club to host international competitions with large numbers of participants. The installations will offer excellence as well as functionality, designed for the well-being of horses, grooms, riders, the public and all the faces that star in these events.
The facilities will reach a capacity to stable more than 1,000 horses in competition and will include two fully equipped and separate leisure and restoration areas.
The design also includes a Show Office and two offices at each of the stable areas with their corresponding barns (bedding and feed) veterinary supplies and farrier services.
For more information on Santa María Equestrian Club, please contact either Stephanie (+34 607 465 383) or Charles (+34 607 911 661). 
Contact Noll Sotogrande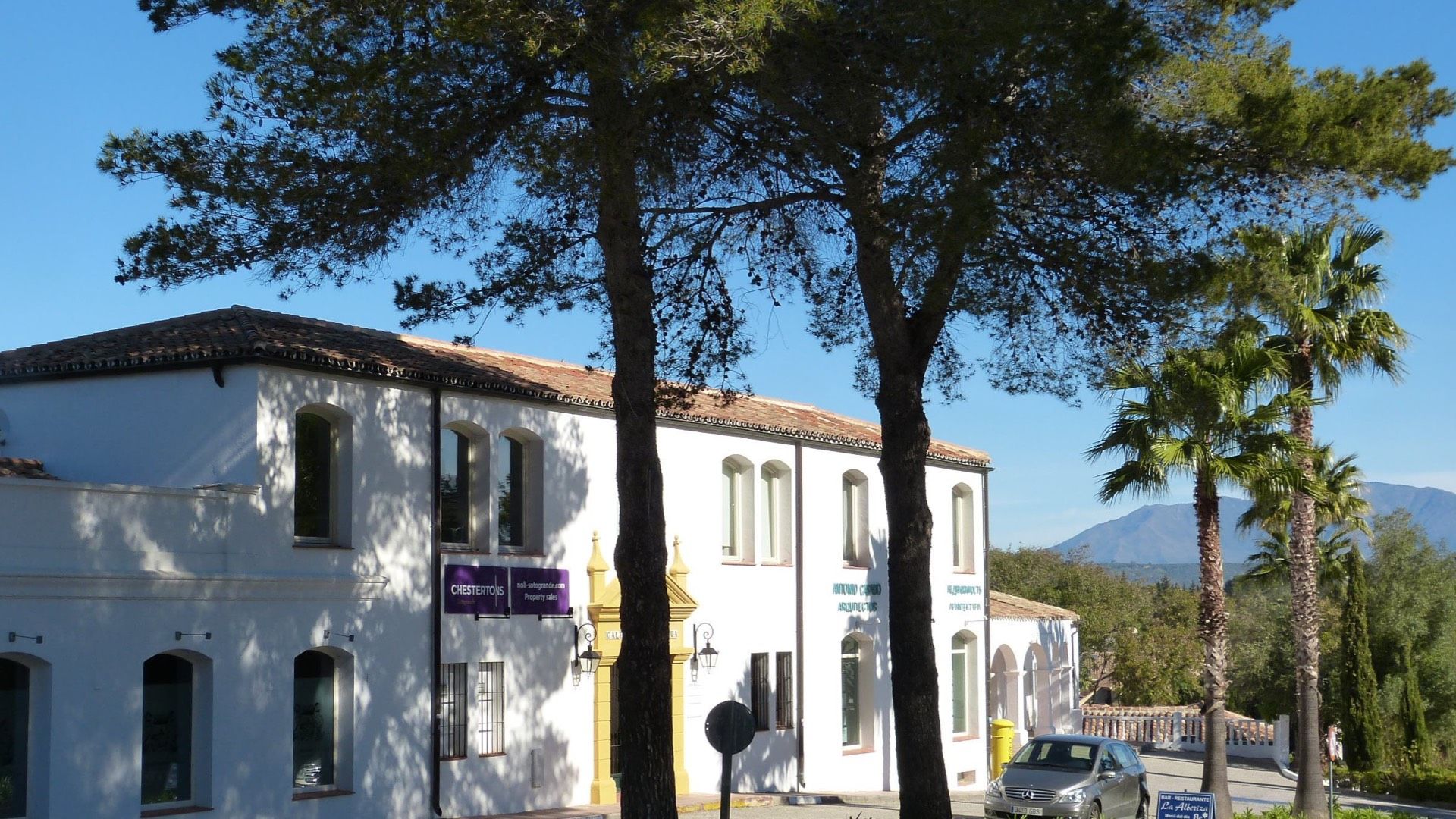 Visit our office
We would be very happy to welcome you to our office. We are easy to find, just off Avda Paniagua, next to the main entrance at Galerías Paniagua, Local N. 43