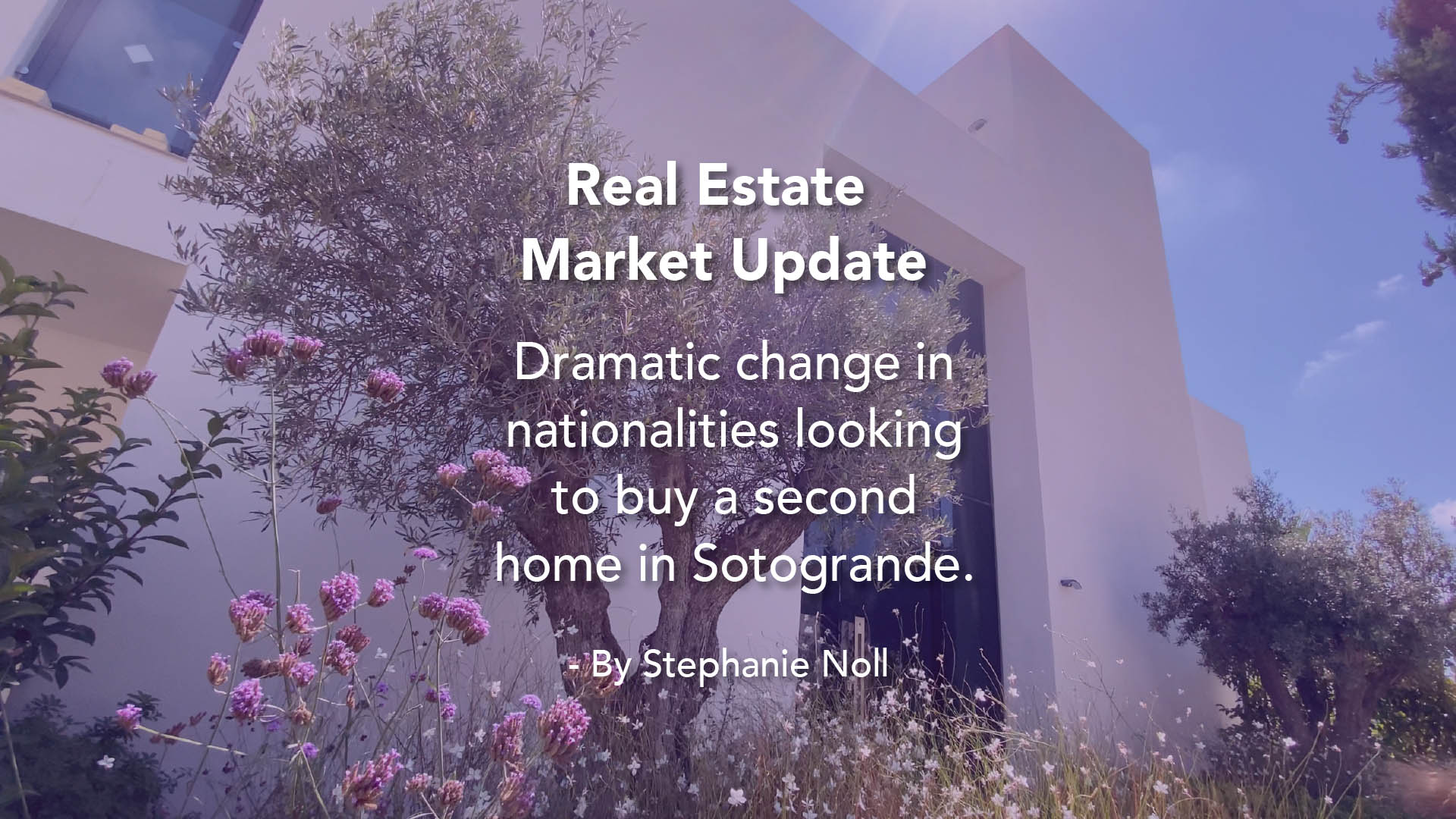 Germans are our strongest buyers so far
At the beginning of 2021, we were concerned Covid would continue to significantly dampen our hopes for a good financial year. We were very cautious. Nevertheless, we have been happily surprised at the buoyancy in the market and the apparently dramatic change in nationalities looking to buy a second home in Sotogrande.
Historically, the British have always been the strongest international buyers in the real estate market for Sotogrande. Also in 2020 during the quarantine, the inquiries came mainly from the UK, although the demand from German interested parties increased.
In the meantime, however, the situation in Sotogrande has completely changed. Due to Brexit and the British Covid restrictions, enquiries from the UK have become significantly fewer, while other European prospective buyers have discovered Sotogrande as their new domicile.
Our strongest buyers this year are German clients, next to Belgians, Finland, French, Poles, Slovaks, Dutch, Swedes, Saudi Arabians, Hungarian, Russian and of course Spaniards.
The demand for properties with a price tag above € 2 million has been higher than the demand for properties between € 1 million and 2 million. Interest in apartments is also high, but for large, luxuriously decorated apartments in the range between 500,000 – 1.5 million.
Our customers are looking for properties that they could use as their main residence if required, which means, they require more space, with a separate study, and a generous plot of land.
What is also noticeable is that we are receiving more and more enquiries from Marbella, clients who want to give up their home in Marbella and to move to Sotogrande. The nationalities are similarly distributed here.
Covid of course had the most important impact on people wishing to find a new home in a place with good year-round weather and space in a low-density area. Sotogrande seems to be an ideal place in Europe, especially for the buyer from the European Union to look for properties in Sotogrande.
Some of the reasons why Sotogrande has become so popular to international clients include :
1. The Sotogrande International School has established itself as one of the best international schools in Spain. This attracts new young families who would like to live with their families in a warm climate.
2. The infrastructure in Sotogrande has improved a lot over the last 10 years. We have a sufficient selection of supermarkets, good medical care and real estate service companies that can meet the high demands of customers. Fast Internet connection through Fibre Optic is the key to easy communication worldwide.
3. The low density of housing in Sotogrande is attracting more and more people who can afford to work from home and enjoy the space and lifestyle that Sotogrande offers as their main residence.
4. Since Sotogrande is not a city but a private residential complex, there are no traffic jams, and children can move freely with their bicycles…
5. Security services are excellent in Sotogrande, people feel safe here.
How will it continue? The forecasts are good, as the interest rate level for financing is still low and the Covid situation continues to have a very beneficial effect on the real estate market, especially in resort developments such as Sotogrande.
Would you like more information on our property portfolio, or would you like to have a free valuation of your property? Please contact us.
Stephanie Noll
IG @stephanieinsotogrande
✉ stephanie@noll-sotogrande.com
?+34 607 465 383
???  ???? ?????????? ???? ??????
by Marketing Dpt. - Noll Sotogrande | September 2021