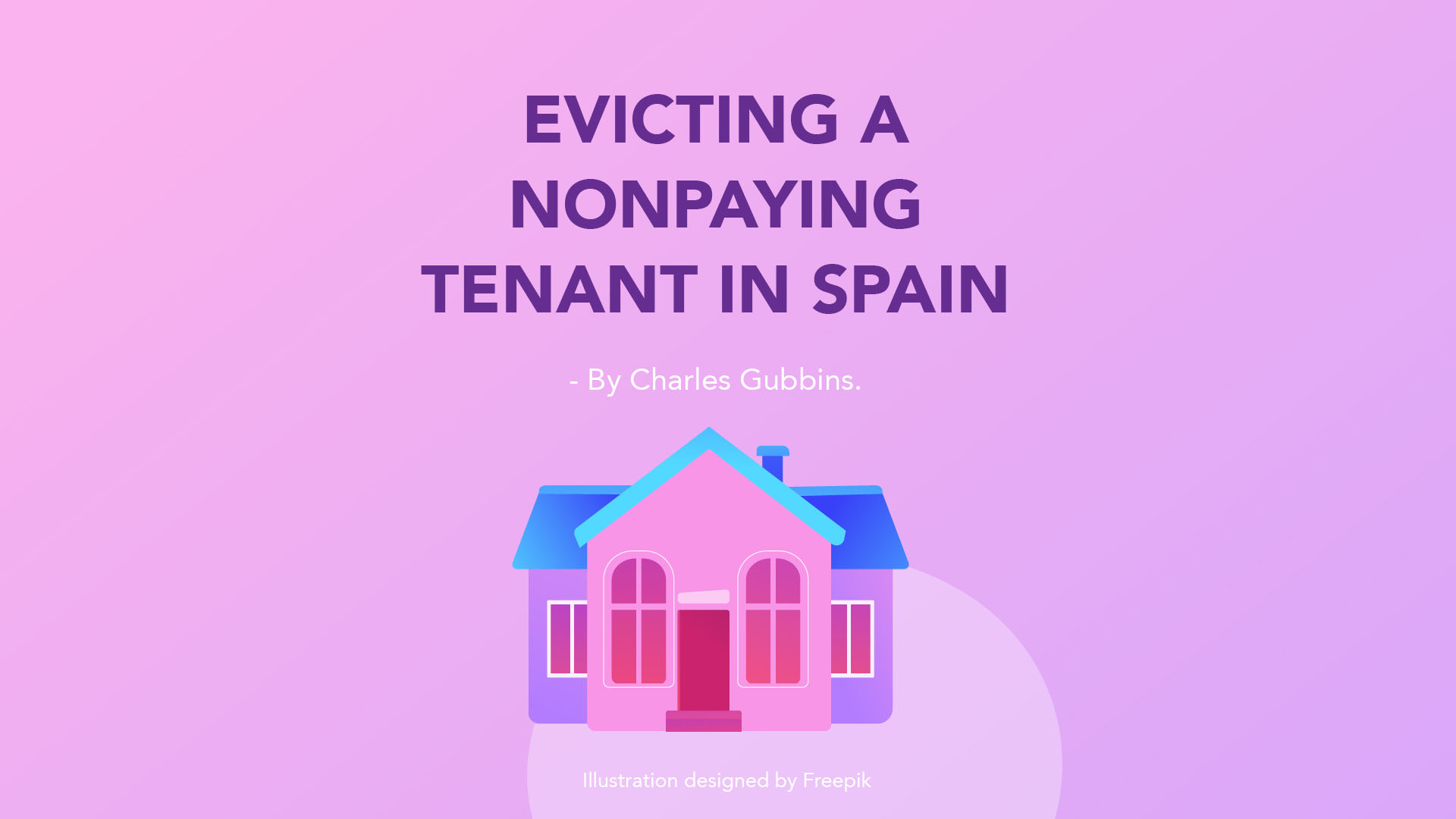 Evicting a nonpaying tenant in Spain
Having to evict a tenant is a painful thing to have to do. Painful for the landlord as he may be missing out on income necessary to pay a mortgage, or worse still it may be the landlords only source of income. Painful for the tenant, because, unless it is an unscrupulous individual, they may be going through hardship, only exasperated in current COVID times.

 
---
Government imposed lockdowns have left many unemployed, or at best earning government supported furlough income which may not be enough to cover all the household bills. Priorities usually leave the rent payment at the bottom of the list.
So, what can a landlord do if they have a nonpaying tenant in Spain?
The answer is to try to negotiate an out of court agreement. This may not be successful but attempting to negotiate is a first step and shows willingness from the landlord to try to resolve the issue amicably. It should be noted that a landlord must not attempt cut off the utility supplies, as such actions would create greater problems including criminal liability for coercion.
Should a friendly solution not be achieved, then the landlord should commence the eviction process by hiring a lawyer.
Eviction proceedings are a summary process, where the conclusion is that the landlord may recover vacant possession of the property. If the proceedings are for failure to pay the rent, you can demand the return of vacant possession of the property and or claim, in addition, those amounts outstanding in terms of rent and other bills. Basically, a double claim, arrears, and recovery of the property. The lawsuit is filed by your lawyer in a court where your property is located.
Following the hearing, a judge will set a date for the tenant's eviction, and bailiffs may need to request the support of armed police who will forcefully remove the tenant from the property if they are still inside.
This process can take some time, and I would strongly recommend you have a good discussion with a lawyer and establish a strategy before taking action. 
Thank you for your interest, please contact me if you need assistance in any real estate matter, Charles Gubbins.
✉ charles.gubbins@noll-sotogrande.com
?+34 607 911 661
???  ???? ?????????? ???? ?????? 
by Marketing Dpt. - Noll Sotogrande | October 2021