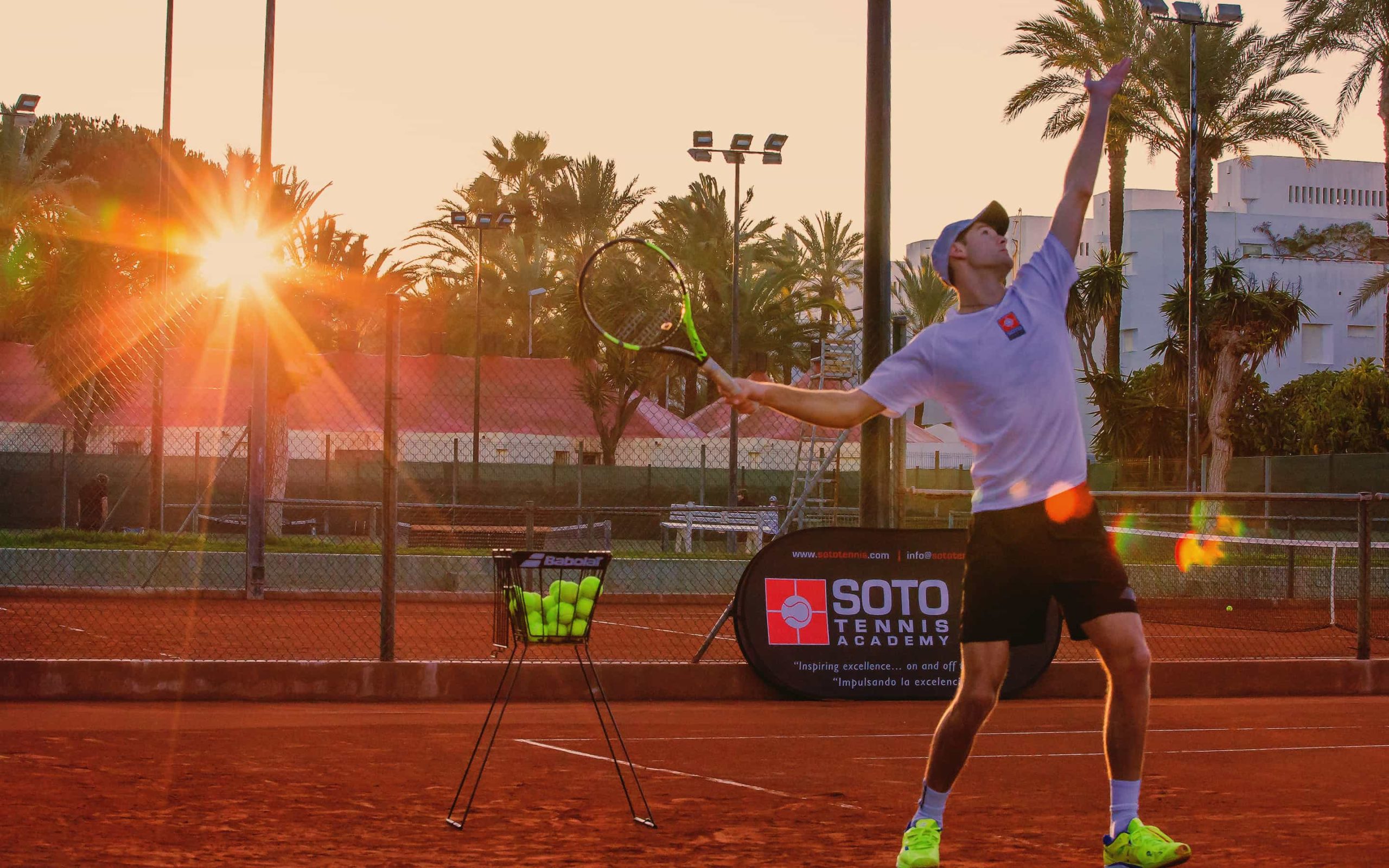 SOTOTENNIS Academy Sotogrande honors their 10th. Year Anniversary with a charity event against Alzheimer's
The director of the SOTOTENNIS Academy, Dan Kiernan reached out to the Sotogrande community this week to encourage us all to get involved in their 10-year celebrations.
---
This we think is a great initiative, particularly as it will be linked to a very deserving Charity, namely the Alzheimer Society.
We are told that 150-200 ex players, parents and coaches will be retuning to Sotogrande for the week in June when these celebrations will take place. The weeks activity will consist of a Golf day on the 3rd June, and a Charity ball on Saturday 6th. In between there will other activities such as a Pro/Am tennis tournament and a 5 a side football tournament.
Over the last 10 years, SotoTennis Academy has become one of Spain's most renowned Tennis Academies. The highest Achievements of the Soto Tennis Academy were a Grand Slam Junior Champions, quarterfinalist at Wimbledon, a WTA title, Top 100 WTA, over 250 Andalusian Circuit Tournament wins and much more.
Dan Kiernan tells us this event a great opportunity to raise money very close to many people's hearts. We agree with him!
ABOUT SOTOTENNIS ACADEMY – SOTOGRANDE
SotoTennis Academy (STA) was opened in June 2010. Over the last 10 years, it has become one of Spain's most renowned Tennis Academies, located in the exquisite Sotogrande.
Based at El Octogono Club in Sotogrande, we are just minutes away from the beach and all the water sports there, as well as all the bars and restaurants in Sotogrande Marina.
They offer a unique balance of tennis and education programmes thatare available while year-round training takes part on European red clay courts and American-style hard courts. Many players have graduated from studies and gained scholarships with American Universities. SotoTennis Academy works closely with many partners to offer the best experiences for their players, like the Sotogrande International School with their "Elite sports programme education".
by Marketing Dpt. - Noll Sotogrande | March 2020