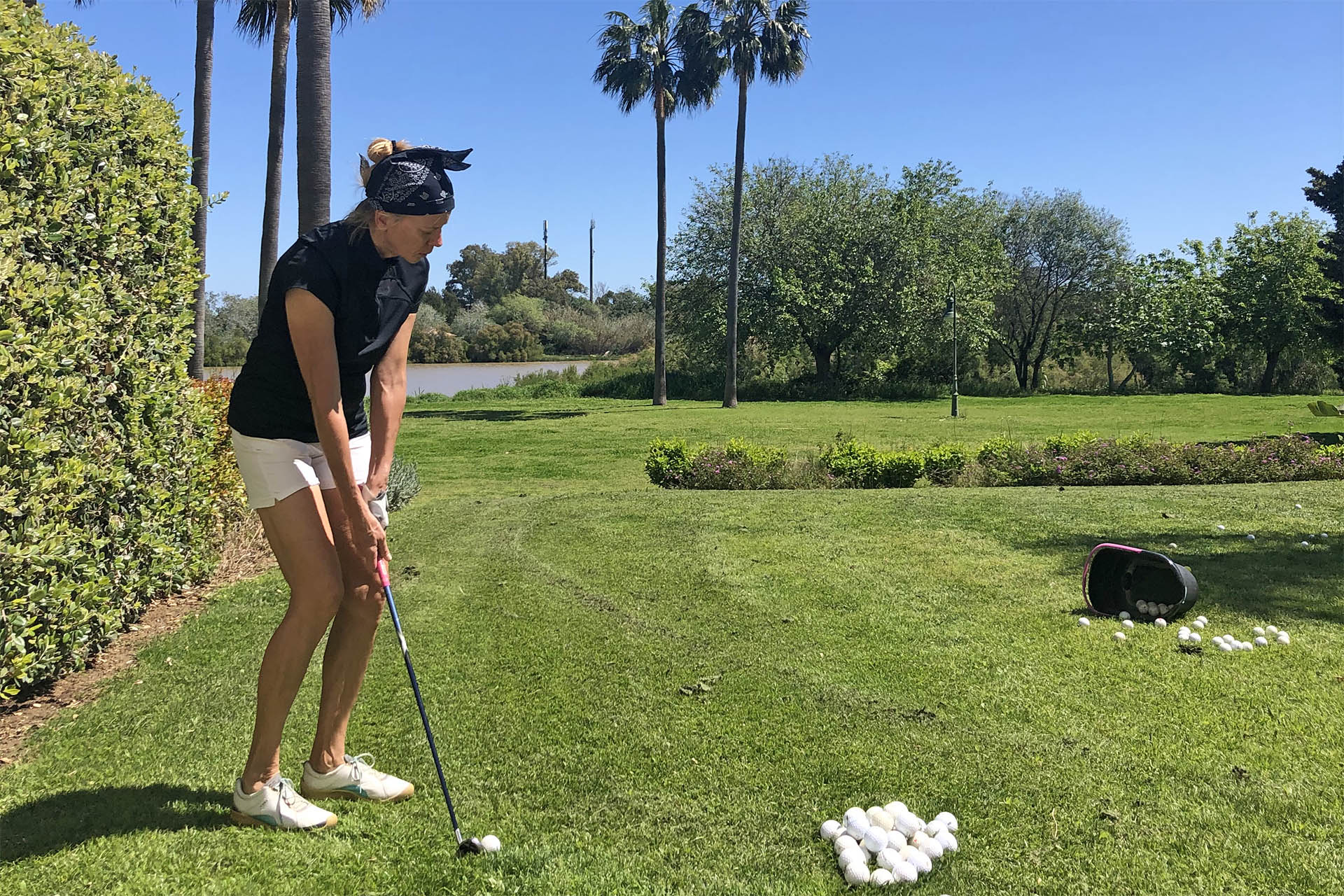 Practicing golf at home in Sotogrande
It's crazy! If you would have told me six weeks ago, that we would be sitting at our home in Sotogrande, working from home, exercising at home, spending hours cleaning our homes.. I would not have believed you.
---
I guess we are all in a similar situation and are doing the responsible thing and socially distancing ourselves to help flatten the curve.
On Facebook, Instagram and other social media you find so many original ideas of people distracting themselves with new invented hobbies, it's quite amazing how creative some people are.
Now, in my life before the Coronavirus, I would have spent my weekend free time most probably on the golf course in Sotogrande. So, to keep my eyes on the ball, I keep thinking of new ideas on how to practice my golf swing ( at least for the short game, which is most needed in my case !)
What other creative ways of practicing golf at home have you found?
In the garden, I use a bucket as a target for my 50 golf practice balls. I usually for such a short distance use a 60-degree lob wedge or a pitching wedge. The drill is to count the balls which land inside the bucket and try to improve on this number.
Now I must find a way to practice my putting, as the lawn in the garden has been recently cut, and if we are stuck at home for another month or weeks.. I maybe consider buying a golf net, or a putting aid!
Here's a great idea of how to practice golf and dancing in your Sotogrande Home by Fred Astaire.. Enjoy! Stephanie Noll.
by Marketing Dpt. - Noll Sotogrande | April 2020