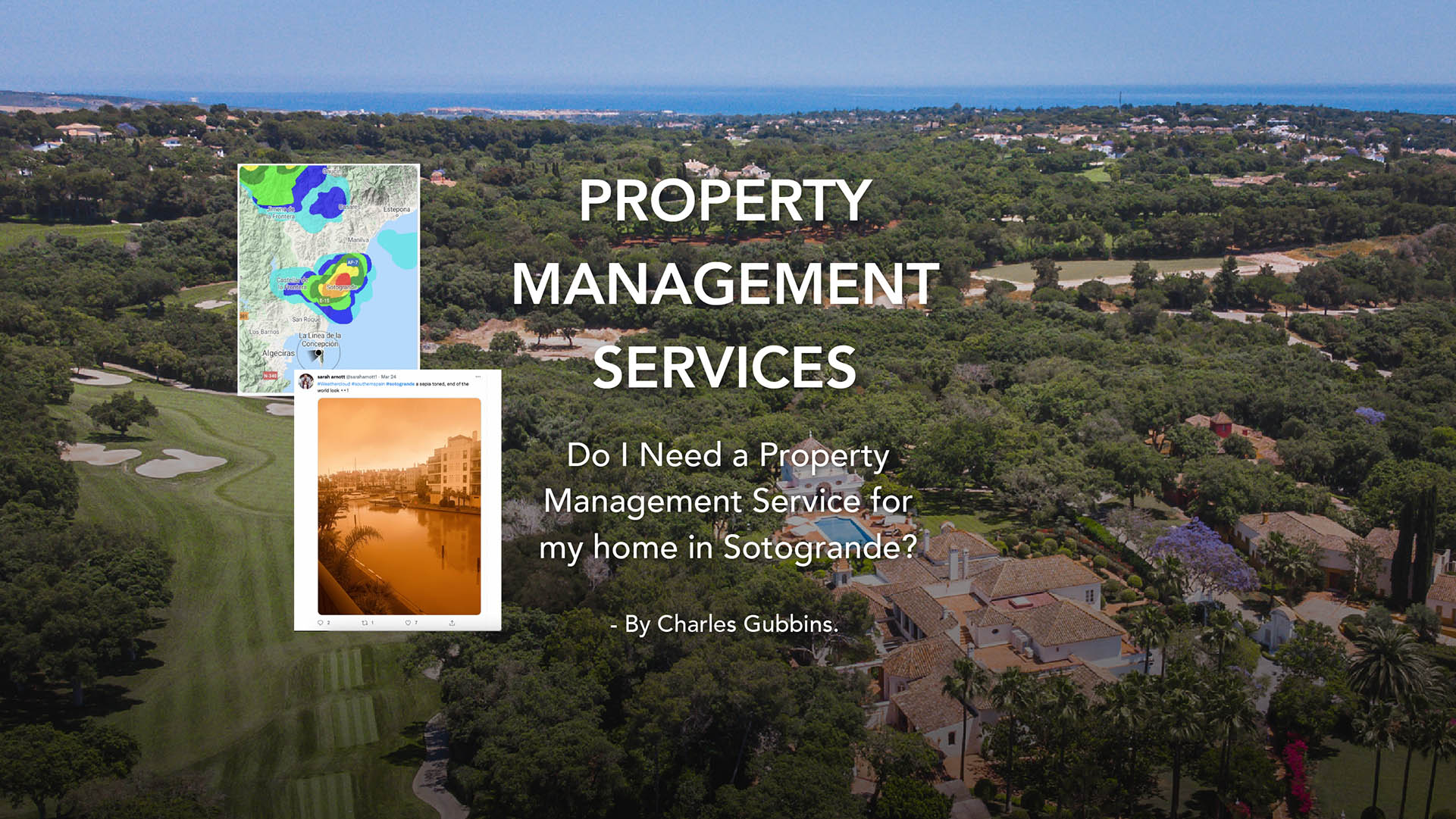 Do I Need a Property Management Service for my home in Sotogrande?
Even if you don't rent your Sotogrande home, you need to be sure your house is safe, clean, and fit for purpose.

 
For most people buying a second home in Sotogrande is a lifestyle choice where many years of enjoyment with family and friends will build a big bank of happy memories. Some though, may wish to make the property wash its face in terms of costs by renting it out when not in use. Others may have bought a property solely for investment purposes and are looking for a return on that investment. 
Whatever the main reason, even if you don't rent it, you need to be sure your house is safe, clean, and fit for purpose.  If you are not in Sotogrande, one way to ensure your home is maintained is to collaborate with a professional Property Management company.
A property management company can assist you in three main ways:
Rental services, house maintenance, and payment of bills (taxes and maintenance). Alternatively, there are also legal firms or "gestorías" to take care of financial issues of your property like paying regular taxes and keeping the books.
If sensibly managed, you do have a chance to obtain an extra income with minimal hassle. Even if you do not rent your property, you can benefit from maintenance services and make sure your home is safe when you are away, and ready to welcome you.
Many of our clients do not realize the amount of work required to properly keep a second home. If your holiday property is in Sotogrande, when you are in residence you would wish to enjoy it to the maximum and not have to spend time running around chasing plumbers, gardeners, electricians, or any other trade. 
A good property management company could help with all these points below and more:
Paperwork for obtaining short-term holiday rental license and ensure you comply with legal requirements.
Keyholding.
Full inventory check.
House cleaning and laundry before and after the occupancy.
House maintenance and emergency contact for the tenant.
Pool maintenance.
Garden maintenance.
Regular reporting to keep you informed of problems and damages.
Account management regarding payments of utility bills, community fees, local housing tax payments (IBI), garbage collection charges (Basura) etc.
Mail check and collection.
Regular house inspections to check on security, utility, humidity etc or after incidences such as heavy rain.
Noll Sotogrande will be able to guide you in finding a property management firm should you want to engage the services of such a company. We would tough recommend WCS Bespoke: https://www.wcsbespoke.com/property-management/ 
If you have any doubts, please contact us. 
Charles Gubbins.
Email: info@noll-sotogrande.com
---
Exclusive properties for sale in Sotogrande:
by Marketing Dpt. - Noll Sotogrande | March 2022