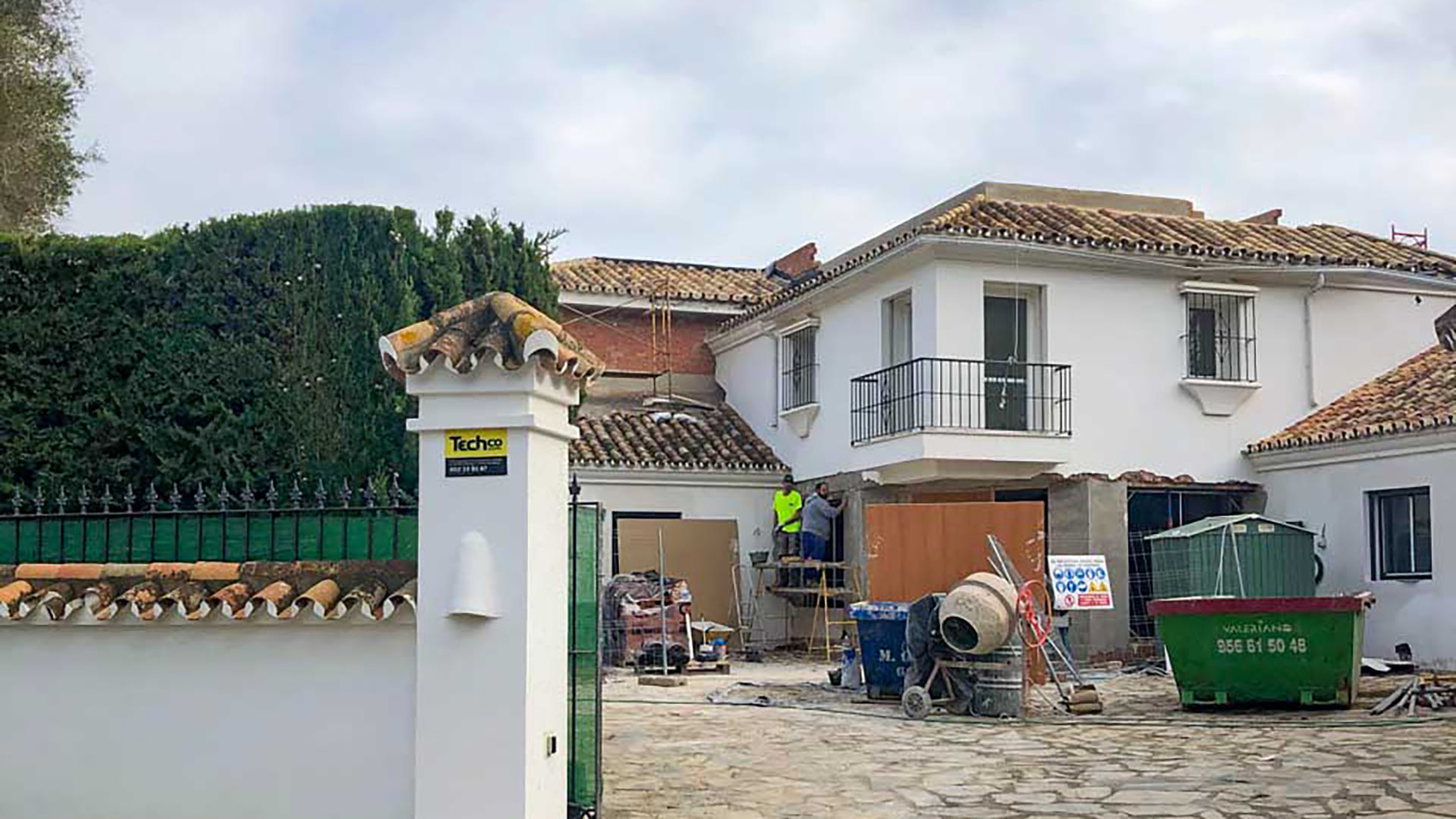 Sotogrande property renovations – Your Rate of Return
We have all at some point looked at the age of our bathrooms, kitchens and maybe qualities of the windows we have in our Sotogrande homes. Many of us have longed for modernising or refurbishing these areas of the house that may seem dated both in look and feel… 
---
How much do people spend on their home renovation?
Some of us modernize our homes because we will enjoy the new refurb, but others could be looking at how it may affect the overall price of the property in Sotogrande. These two factors usually influence the decision on how much to spend on a refurbishment of a home. 
Not all projects will give you 100% return on your investment in fact very few of them do, however upgrades in bathrooms, kitchens or windows will most certainly help to sell your property faster as it gives your home that …." I must have" feel and quality that many buyers look for. Your property will stand out when compared to other similar homes in a similar price range. Being able to offer the latest technologies such as heat pumps walk-in showers wall-to-wall windows and open plan kitchens will give you an edge and help you sell your property quicker. This particularly applies if you have renovated your property making it more eco-friendly and greener. Today's buyers seriously look at this element.
Not getting your return on your investment does not mean you should not upgrade your villa or apartment.
On the contrary, a home is to live in and to enjoy and renovations will help you do exactly that, enjoy your home to the fullest. After all, isn't that part of the joy of being a homeowner..?
Please contact me, I will be happy to assist you in any matter of the Sotogrande real estate market.
Charles Gubbins.
✉ charles.gubbins@noll-sotogrande.com
?+34 607 911 661
???  ???? ?????????? ???? ?????? 
---
Properties for sale in Sotogrande with great renovation potential:
by Marketing Dpt. - Noll Sotogrande | October 2021