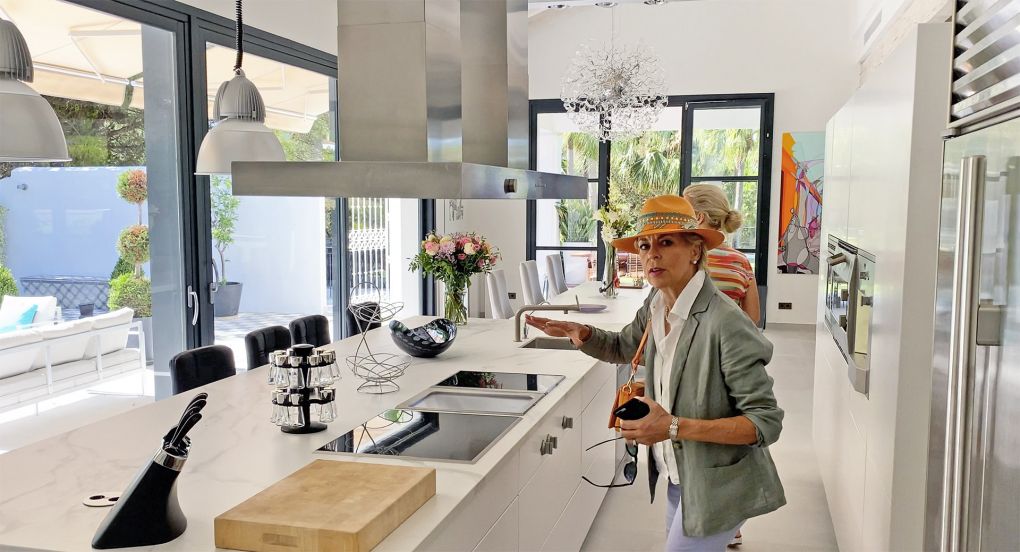 Let's dream for once! How do I imagine my dream house?
First of all, there is a golden rule in a house, everything inside should be either useful or beautiful.
This also applies to my dream house! If you follow this golden rule, not much can go wrong with the design of the house in general.
My dream house is definitely "green", i.e. energy-efficient, self-sufficient.
When I talk about a dream house, I also mean a house that offers everything I need for my needs and what I consider "beautiful".
We live in Andalusia, which has been inhabited by different cultures over the centuries and these influences are still reflected in the typical Andalusian architecture. Interpretations of Arabic architecture with high ceilings, gables, water features, fountains, Spanish architecture with its courtyards, Roman architecture with its huge voluminous rooms, columns….
My dream house contains a little bit of everything. It has a classic facade surrounded by water features and beautiful greenery.
The interior is definitely comfortable, cozy, and just as modern and symmetrical, equipped with all the technical finesse.
My kitchen in my dream house
My kitchen in my dream house is a modern eat-in kitchen, which means it not only has the kitchen facilities, but an informal dining room and living area with a television, no matter how big the house may be. The kitchen is always the heart of the house, where the family meets and where food is prepared together. So my kitchen needs to be super functional, and have enough cabinets and drawers to keep it looking tidy. It has very high ceilings, decorated with wooden beams that radiate cosiness. The kitchen has a direct exit to a terrace or several terraces, covered and open terraces, for enough light and for eating outdoors under the roof.
If you are interested I will tell you more about my dream house with special ideas for the bedrooms in my next blog.
Thank you! Stephanie stephanie@noll-sotogrande.com / +34 607 465 383
by Marketing Dpt. - Noll Sotogrande | August 2022