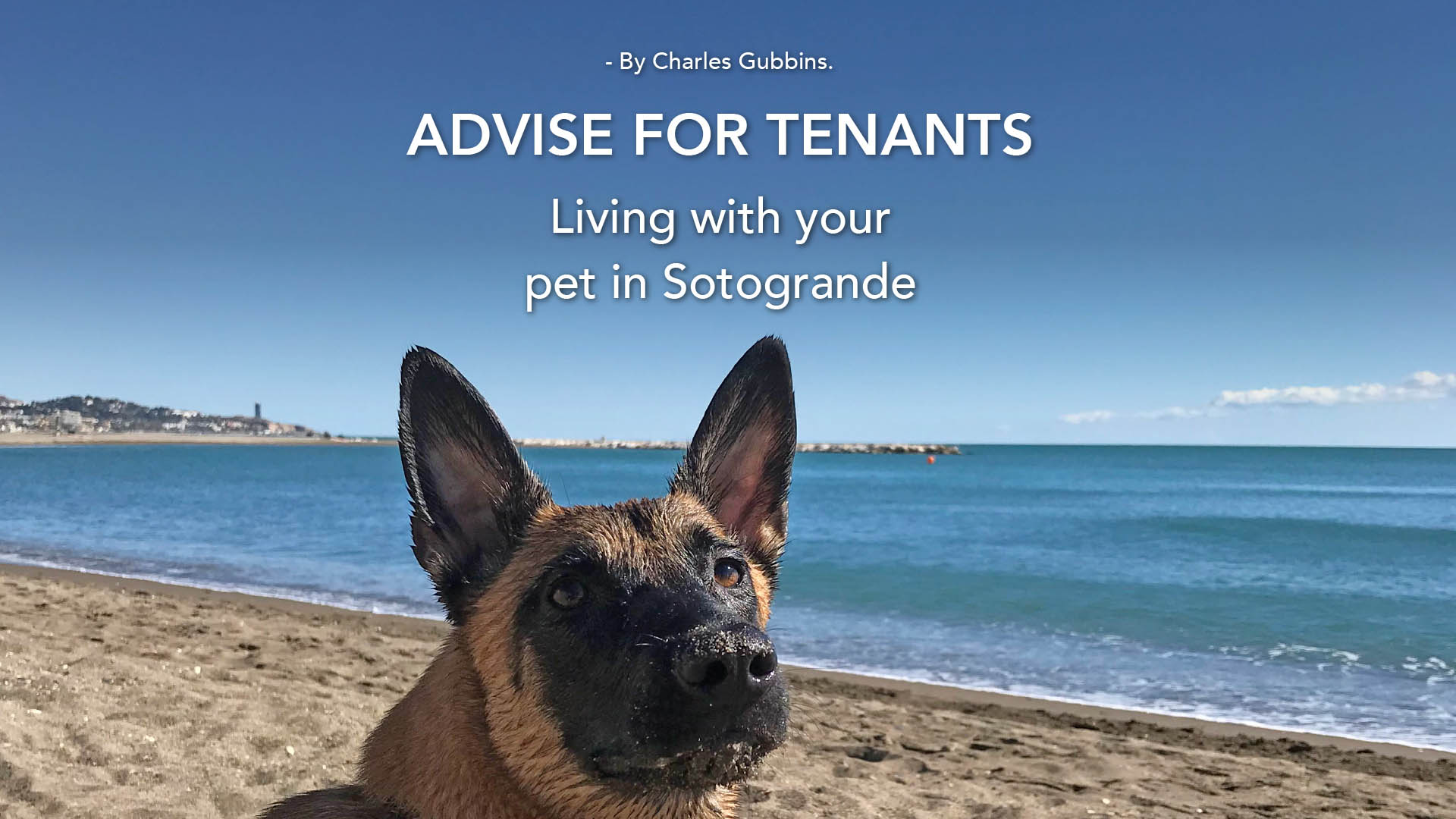 Living with your pet in Sotogrande
Pet owners can often find it hard to find a place to live in Sotogrande as many landlords do not allow animals in their properties. We understand what an important part pets can play in people's lives, so here are a few self-explanatory insights for tenants.  
ADVICE FOR TENANTS
When looking for accommodation with a pet, there are a number of things tenants can do to make the search as simple as possible:
Be as flexible as possible – The bigger your search criteria are, the harder it will be for you to find a pet friendly property. Try to be as flexible as possible on location and property type as this will increase your chances of finding somewhere suitable.
Get a reference for your pet – By providing a reference from your previous landlords or neighbours, you can show that your pet is well behaved and has caused no problems at your previous property.
Get written permission – Make sure your tenancy agreement shows that the landlord agrees to allow your pet to live in the property, stating the type of animal and your pet's name. 
Check your landlord's insurance – Check whether your landlords contents insurance covers accidental pet damage or whether they offer an additional cover for tenants with pets.
---
BE A RESPONSIBLE TENANT.
Fouling – Fouling by dogs and cats is one of the main causes of problems between pet owners and their landlords and neighbours, so it's important that your pet is toilet trained. You should ensure that you pick up your pet's faeces from communal areas, walkways or in the garden.
Noise – There is nothing worse than a noisy pet. This is most likely to happen with barking dogs. Dogs bark for many different reasons, including excitement, fear and boredom. If you are unable to solve the problem on your own, you should seek professional advice.
Damage to property – Damage caused to properties and furnishings is one of the top reasons why many landlords will not accept pets. It is important that you do everything you can to prevent it from happening.
Small pets – If you let your small pets (such as hamsters or gerbils) out of their cages to exercise, you should ensure that they are supervised at all times.
Cats – You should provide your cat with a scratching post and toys to occupy them while they are indoors. This should help prevent them from clawing at the carpets and furniture.
Dogs – If they are left at home for long periods of time, they are more likely to cause damage to property and furnishings. Dogs should not be left alone for more than four hours at a time. Ensure that you leave plenty of food, water and toys to occupy them.
Contact us if you need any advice. Thank you, Charles Gubbins.
✉ charles.gubbins@noll-sotogrande.com
📲+34 607 911 661
🌴🌴🌴  𝗡𝗼𝗹𝗹 𝗦𝗼𝘁𝗼𝗴𝗿𝗮𝗻𝗱𝗲 𝗥𝗲𝗮𝗹 𝗘𝘀𝘁𝗮𝘁𝗲 
---
These properties for sale are ideal for living with your mascot!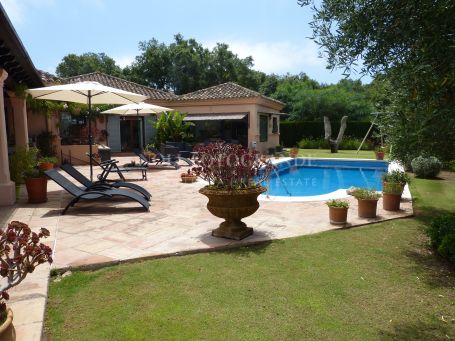 Located at the end of a cul-de-sac, totally private, full of character, this villa is now for sale in Sotogrande Alto. It is close to the famous Valderrama Golf Club and just a few minutes'...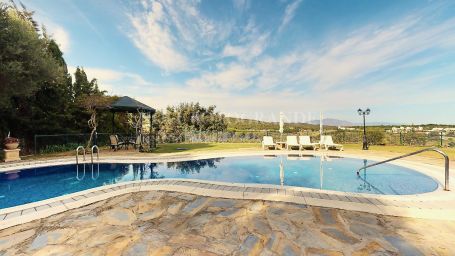 The villa is located in the upper part of Sotogrande in the E Zone. It has views of La Reserva golf course the mountains beyond and the Mediterranean Sea. The upper floor consists of the...
by Marketing Dpt. - Noll Sotogrande | March 2022