Relocation Assistance to Sotogrande or Marbella
Planning to move near Sotogrande or Marbella, Spain? Moving from one country to another is very stressful. They say a month of your life is wasted. We know this from personal experience.
Between us (Stephanie and Charles) we have moved on more than twenty occasions from Europe to the Caribbean; from the England to the Middle East and Africa; and from Australia to South America, and many more.
We hope the information on this page will make the job easier if relocating to Sotogrande. It is designed to assist you, guide you and generally point you in the correct direction. If we cannot help we certainly know whom to ask.
We work closely with an affiliate company fully dedicated to providing relocation services. Through this service, you can save valuable time by dealing with only one intermediary, who will help with your move and ensure your wider relocation needs go smoothly.
For example, we offer:
Consultation before the actual relocation to Sotogrande or Marbella.
Immigration assistance.
Home search in Sotogrande.
School search.
Relocation support to families.
On-going support service once in Sotogrande.
And we will stand at your side anytime you need help with day-to-day issues.
So, what can we do for you?
1. Housing Assistance – Rent/Purchase Support – Pre-arrival Services
Initial contact – Understanding your requirement is very important. For this reason an accurate brief from you is particularly important. With this information we can send you sample property descriptions and photos, and further help define priorities and home search criteria.
Orientation Visit – We can show you around Sotogrande and its environs, and provide an overview of what you and your family can expect when moving to Sotogrande.
Temporary accommodation – We can find temporary accommodation for duration of your home finding process or for the required time period.
Home search – Not only will we prepare a list of properties to visit and assist you in viewing them, but also we explain the legalities behind a purchase or lease contract and the specifics of the real estate market in Sotogrande.
2. Education assistance School / Daycare
Within or close to Sotogrande area there are numerous facilities with English and Spanish Schools and day care for young children.
School search – If you are relocating, choosing the best school option for your children is most likely your top concern. We have expertise's that could provide explanation of the Spanish education system and options including state, private and international schools. We can coordinate appointments with school directors, and assist with registration process.
---
3. Immigration Services
Including , NIE, Residency, Tax Number Application, Visas, Work Permits, Spanish Driver's License, Spanish Social Security.
Regardless, if you are moving to Spain with your company on an international assignment, as an entrepreneur or simply because of a personal reason, as a foreigner in Spain you need to register with public authorities. Whether it's a tax number application, visa or a work permit, we can help you liaise between you and public officers.
---
4. Settling in Services and Support
Including, utility registration, health care providers, insurance and bank account opening if required.
Upon your arrival we can assist you in organizing all utilities, registering you for electricity, telephone, Internet connection, mobile provider etc. We can also inform you about Health Care System in the area and support you in choosing family doctor or any other specialist you need.
The area offers a diverse selection of leisure activities including golf, polo, tennis, paddle, sailing, skiing, kite surfing, horse riding and others, in and around Sotogrande. If you and your family members wish to be introduced to any of those we can assist by pointing you in the right direction and recommend contacts to help you settle in faster and more efficiently.
Utility connections – We will contact service companies, arrange for connection and invoicing for utilities: gas, electricity, and water.
Telephone/Internet connection assistance – Once we inform you of different offers from main providers, we can order the service package of your choice, and coordinate installation date/time based on your schedule.
Vehicle Import and Registration – We will assist you with all the documentation required to bring and register your vehicle.
Pet Transportation and Documentation – We can expedite obtainment of information and documentation required if travelling with pets.
Furniture storage – If required we can help you with your storage needs for competitive rates and with flexible packages to choose from.
Housekeeping – We will recommend the best option from a carefully selected a group of dedicated workers who are reliable, efficient and accommodating.
Home maintenance – We have contacts with key providers who can respond to your technical needs, including emergency visits. Carpenters, electricians, gardeners, plumbers, handymen, technicians, IT experts, etc.
---
Administrative Issues List Menu
Handling the technical and administrative aspects of transferring to a new country can become a time consuming factor. We aim to expedite this process, ensuring our clients can save time and avoid unnecessary paperwork.
Residence permits
Work authorizations
Visas and Extensions
Registration in Consular Office
Social Security registration
Bank account set up
Health insurance
Vehicle Importation
Vehicle purchase
Vehicle insurance
Driving permit
Driving school enrolment
Tax application forms and related services
Architecture and Interior Design
Property Appraisers
Translation and interpretation
Lawyers
Insurance companies and brokers
Sports Club and Fitness centers
---
Frequently asked Questions
Social Activities
Private classes: Yoga, Spanish, Swimming, and Cooking…
Home purchases in Sotogrande
Organization of parties
Insurances
Documents
Rental car
Garage, car repairs
Banking
Computer problems
Mobile phones
Internet / Wi-Fi
House repairs / House maintenance (recommend, arrange appointments…etc)
Housekeepers / Cooking services
Shopping advice / where to find what (health, food…)
Cultural activities/ Activities for kids /Summer Camps
---
If you would like to know more information regarding relocation or Sotogrande, contact us.
Contact Noll Sotogrande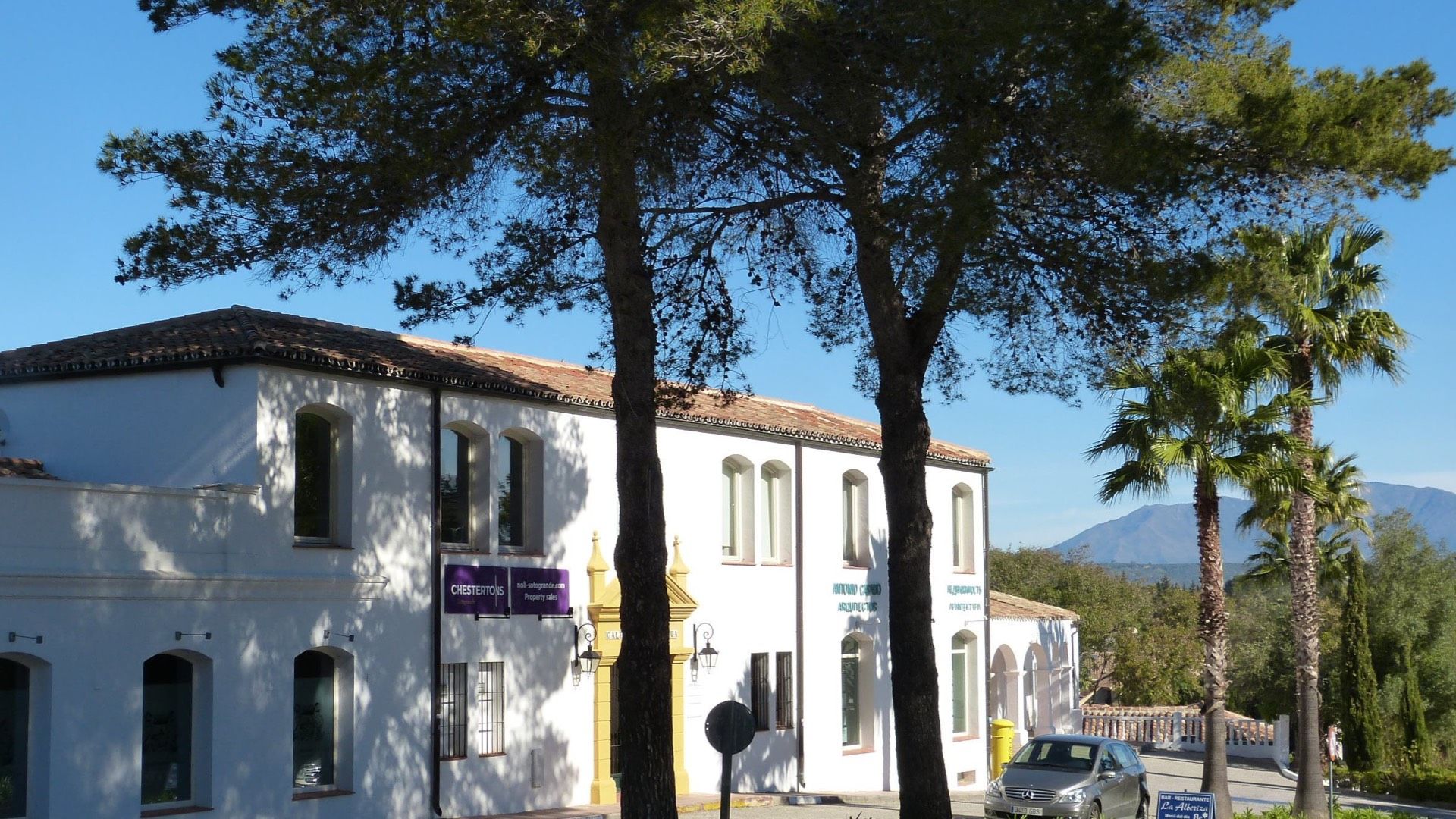 Visit our office
We would be very happy to welcome you to our office. We are easy to find, just off Avda Paniagua, next to the main entrance at Galerías Paniagua, Local N. 43