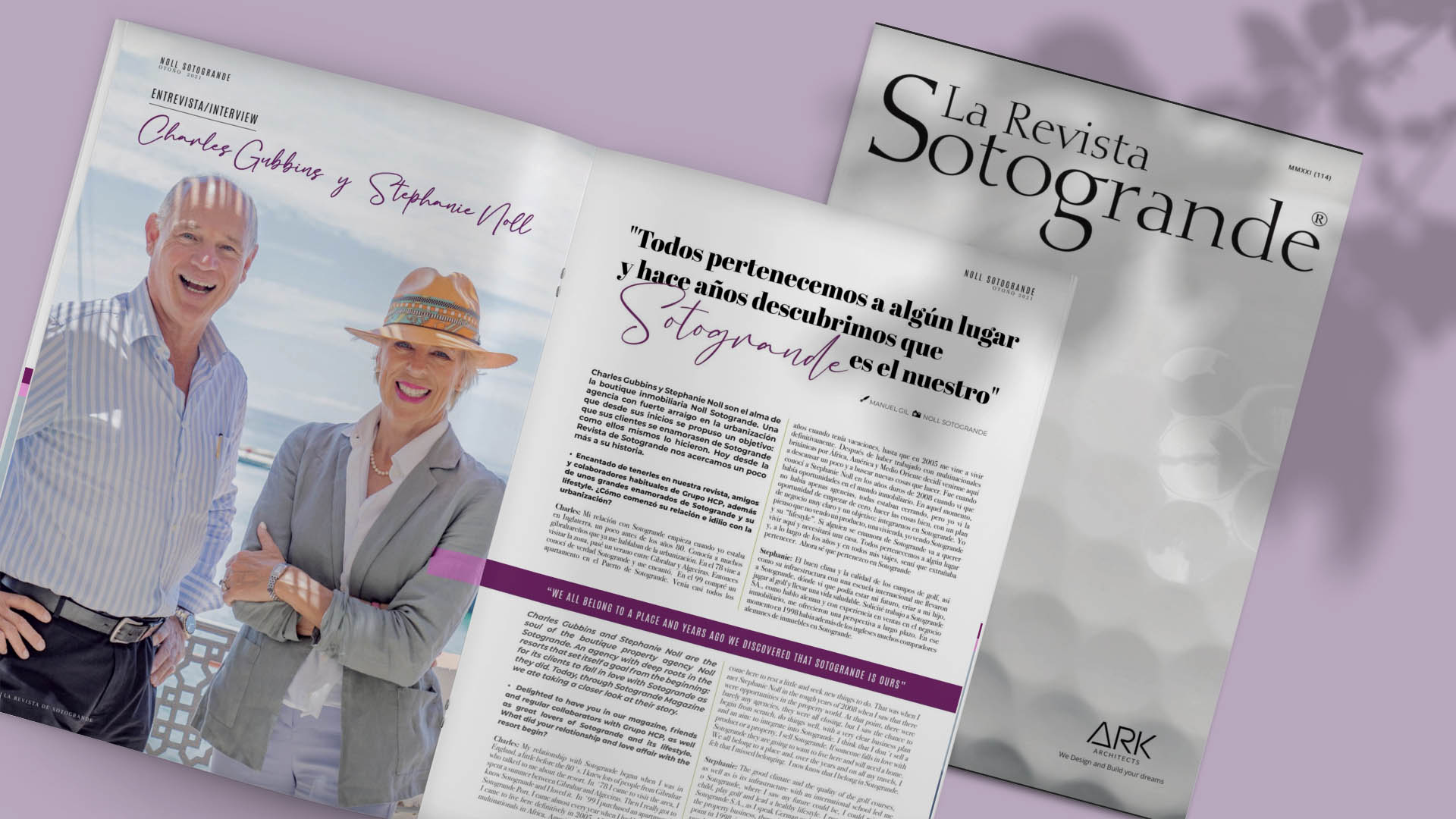 Charles & Stephanie interviewed by the Local Newspaper
Charles Gubbins and Stephanie Noll are the soul of the boutique property agency Noll Sotogrande.
An agency with deep roots in the resorts that set itself a goal from the beginning: for its clients to fall in love with Sotogrande as they did. Today, through Sotogrande Magazine we are taking a closer look at their story.
---
"WE ALL BELONG TO A PLACE AND, YEARS AGO WE DISCOVERED THAT SOTOGRANDE IS OURS"
---
Special thanks to Jose Luis, Manuel & Adrian for their kind invitation and proposal! 
🌴🌴🌴 Noll Sotogrande Real Estate
Charles Gubbins.
✉ charles.gubbins@noll-sotogrande.com
📲 +34 607 911 661
Stephanie Noll
✉ stephanie@noll-sotogrande.com
📲 +34 607 465 383
by Marketing Dpt. - Noll Sotogrande | December 2021