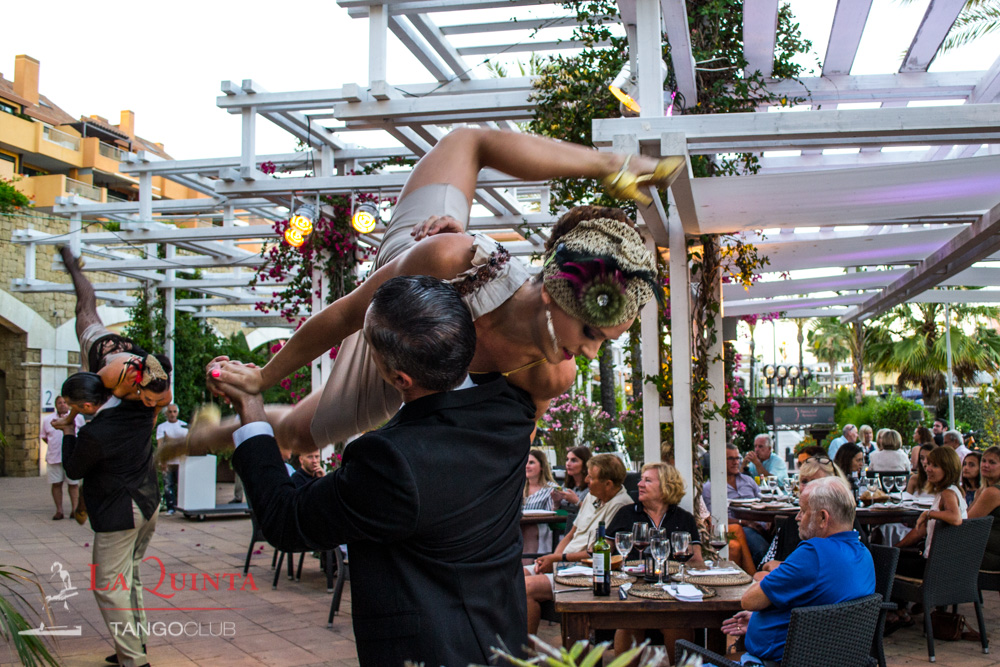 Asador La Quinta Restaurante, a piece of Argentina in the heart of Sotogrande.
A classic from Sotogrande, the Argentinian steakhouse
La Quinta Restaurante
. With more than 8 years serving one of the best barbecues in the area, this restaurant of strong character is distinguished by its homemade food, its service and the surrounding environment.
But it also stands out for its fantastic and exciting Argentine Tango shows live while enjoying a beautiful evening at the foot of Marina Sotogrande.
Its founder and owner, Sebastián Gallardo is one of the most recognized hoteliers in the area. In this interview, conducted by Charles Gubbins, he tells us about his career in gastronomy and the meaning of being an hotelier in one of the most exclusive areas of Spain.
La Quinta Restaurant in Sotogrande
?? Argentine Steakhouse
Phone: +34 956 616 934
Bookings: info@laquintarestaurante.com
Address: Ribera del Marlin 20-21, Marina Sotogrande, 11310, San Roque, Cádiz.
Website: www.laquintarestaurante.com
by Marketing Dpt. - Noll Sotogrande | August 2019