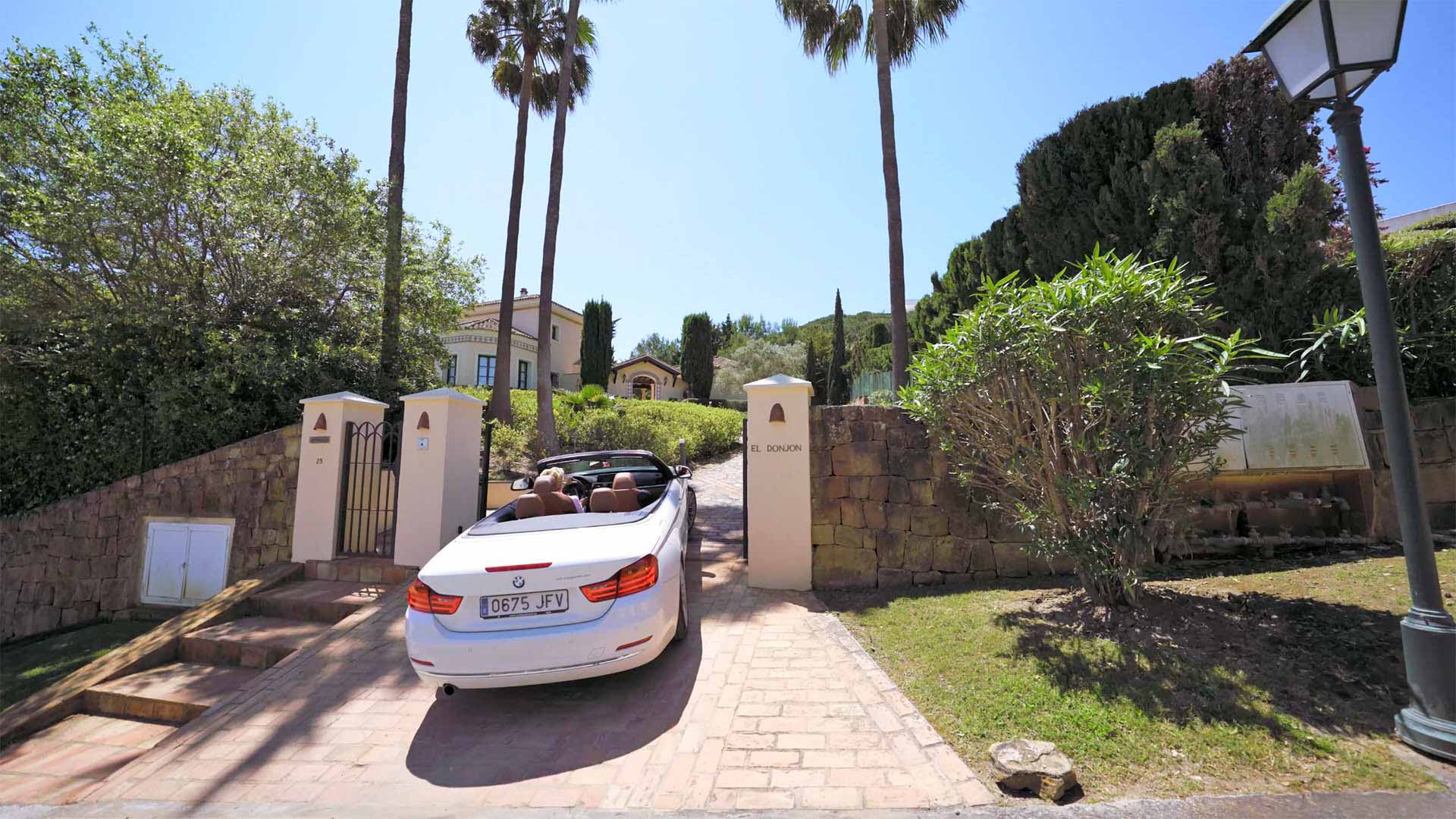 Tour of a Home with Eagle's View over Sotogrande
It's Spring in Sotogrande, we are in the neighbourhood of the SO-Hotel, actually within walking distance, the Almenara Golf Course and on the upper part of Sotogrande Alto. I am Stephanie Noll and I would like to show you today this outstanding home with a short Property Tour (Ref.# NP1566). Let's have a closer look at this, shall we?
---
What makes this home unique in the market?
Large Mediterranean courtyard
Building qualities and architecture
Incredible panoramic unobstructed views
A private forest of your own!
Privacy
Typical Spanish Courtyard
This property was built nearly 20 years ago in the traditional Andalusian style with its terracotta tiles, the typical courtyard (which protects from the winds), vaulted ceilings, and water features. There is a lot more to see, would you like to?
Building Qualities and Architecture
You may see it yourself, the villa is extremely well maintained, continuing the traditional style. We have the large living room with great fire place, a TV- or reading room, large kitchen with breakfast area and dining area benefitting of vaulted ceiling and fabulous views. On the other side of the ground floor are guest WC, and two bedroom suites. Upstairs is an office or nursery room and the master suite with dressing room, bathroom, bedroom and access to an uncovered terrace, from where to enjoy spectacular views.
Panoramic Unobstructed Views
Well, not much to say!! This view is just spectacular, no matter if you prefer to look at the blue sea, or the beautiful background of the mountain, or the eagle's view over Sotogrande. This is Sotogrande heaven!!! And you will have this every day when you buy this house, amazing, no??
Your Own Forest!
The plot size of this property is 5,228m2. Don't worry, as it is you don't need to maintain 5,228m2, as nearly half of this plot is just forest, but it's YOUR forest. You may cut the trees to guarantee the marvellous sea views, or you may one day decide to build a guest house…
How many properties exist in Sotogrande… or anywhere, where you may enjoy incredible views, yet your property is completely private??? Not many, I can tell you. This is one of them! And on the terrace, you even have an outdoor open fireplace, divine!
Contact me to visit the home,
Ref.# NP1566,
thank you, Stephanie Noll +34 607 465 383
---
Similar properties for sale in Sotogrande: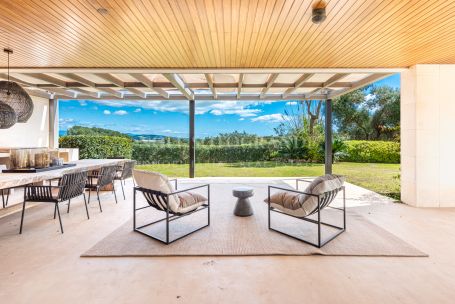 Arguably the best appointed and designed apartment currently for sale in Sotogrande. Located a stone's throw away from the Real Club Valderrama, rarely can we offer apartments of...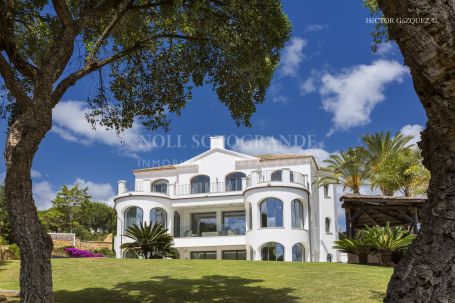 Located on a very private road in the upper part of Sotogrande, this seven-bedroom villa benefits from privacy as well as spectacular sea views across the Almenara lake and golf course...
by Marketing Dpt. - Noll Sotogrande | May 2022