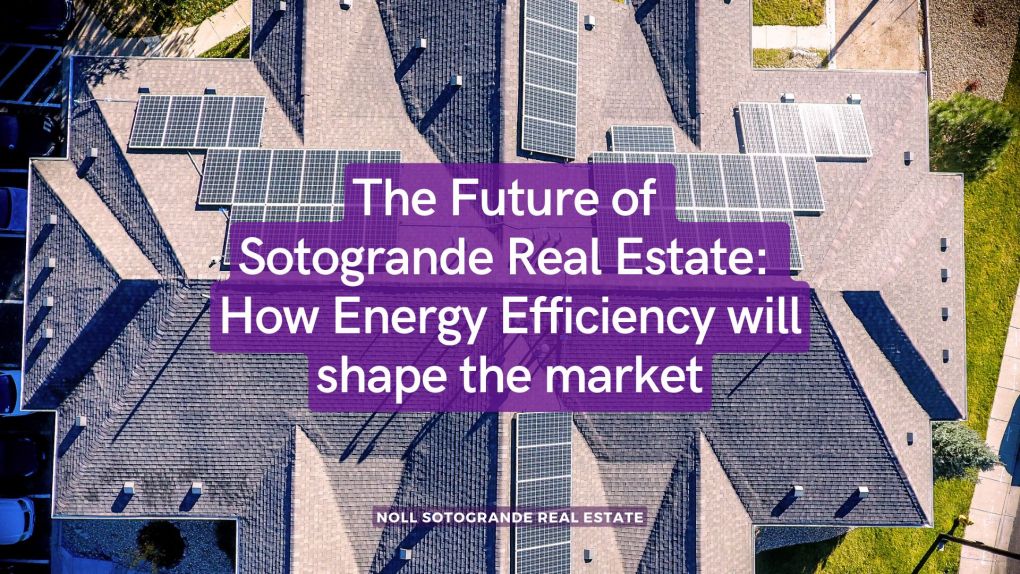 The Future of Sotogrande Real Estate: How Energy Efficiency will shape the market
The importance of energy certificates for properties in Spain
Since 2013, it has been mandatory in Spain to have an energy certificate when selling or renting a property. This certificate rates the energy consumption and emissions of the property on a scale from A to G. A rating of G is not ideal, as it indicates high energy consumption and emissions, while an A rating is the best and means that there are no emissions.
The new energy efficiency targets set by the European Parliament
The European Parliament recently passed a reform of the Energy Performance of Buildings Directive (EPBD), which requires all existing residential buildings in European countries to have at least an E rating by 2030 and a D rating by 2033. The ultimate goal is climate neutrality by 2050.
Implications for the real estate market in Sotogrande
This reform has significant implications for the real estate market, particularly in areas like Sotogrande. The energy certificate will become a more critical tool for buying or selling a property, and energy-efficient buildings will be more highly valued. Prospective buyers will pay close attention to energy bills, and the most energy-efficient properties will see their value rise.
New designs and materials to meet energy efficiency requirements
In addition to this, new private residential constructions in Europe will need to be zero-emission by January 1st, 2028. This requirement will drive the development of new designs and construction materials that prioritize energy efficiency and attractive aesthetics. For instance, photovoltaic roof tiles and windows that look like normal glass windows but are actually solar panels will become more common.
Refurbishment to meet new energy standards presents both challenges and opportunities
Meeting these new energy standards will require a lot of refurbishment in existing buildings, such as adding new insulation, windows, solar or photovoltaic panels, heat pumps, and other energy-efficient technologies. While this will pose a challenge for property owners, it is also an opportunity to prepare for the future and contribute to a more sustainable world.
Potential consequences for non-compliance with energy standards
The new energy efficiency targets set by the European Parliament will have a significant impact on the market of Sotogrande, Marbella or Málaga. The energy certificate is now more important than ever when it comes to buying or selling a property, and energy-efficient buildings will be in high demand.
Fortunately, there are plenty of new designs and materials emerging that meet energy efficiency requirements while still offering attractive aesthetics. And while meeting the new energy standards may require some refurbishment work, it also presents a unique opportunity to make your property more valuable and sustainable.
As we move towards a greener future, I encourage all property owners to consider the benefits of energy efficiency. By doing so, not only will you be contributing to a more sustainable world, but you'll also be setting yourself up for success in the ever-evolving real estate market.
The EU has yet to establish punishments for individuals or communities that fail to comply with these new standards, but this is likely to be the next step…
Contact us for further information, thank you.
Stephanie Noll 
Email: stephanie@noll-sotogrande.com
Noll Sotogrande Real Estate
We deliver the dream of home-ownership in Sotogrande
by Marketing Dpt. - Noll Sotogrande | April 2023